Delco Water offers a variety of water treatment rental units that are ideal for customers needing a temporary treatment solution.  Our rental units can be containerized in a shipping container or trailer, or designed as a stand-alone system if existing infrastructure is in place. Whether it is a seasonal need such as a golf course, park, or campground, temporary construction, or immediate availability for remote locations – renting your water treatment system is a great turn-key solution to get treated water in a short time frame.
Engineering Expertise Meets Flexibility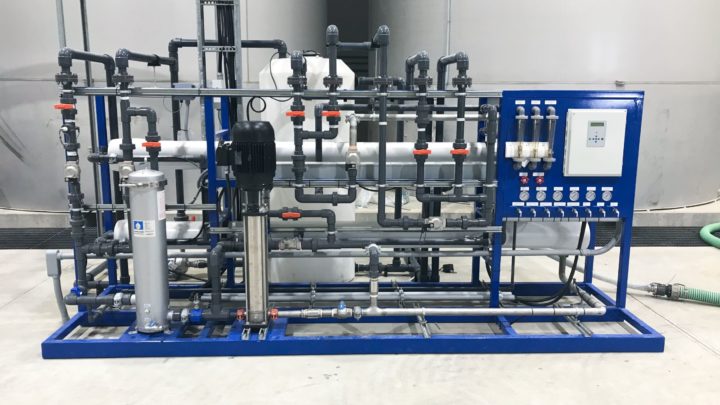 We pride ourselves on delivering systems that meet the needs of our clients in the most efficient way. Our rental equipment is available with various treatment technologies and flow ranges. Our team looks at water quality, chemical, and hydraulic projections to ensure the right system is deployed for each opportunity. Delco's engineering team puts each system through standardized factory testing for design conformance and electrical configuration.
We know all customers have unique needs, which is why we offer flexible payment plans and availability for short term rentals.
Continued Support and Service
Each rental system includes a service and support package, operational manual, and required start-up consumables. Our team takes care of startup, commissioning, and decommissioning, with optional ongoing maintenance and operations support. Field service support includes site visits from our group of engineers and technologists, water quality testing, remote support and monitoring, equipment cleanings, and operator training. Proper maintenance and training ensures the integrity of the systems for continued successful operation – we only succeed if the customer succeeds.