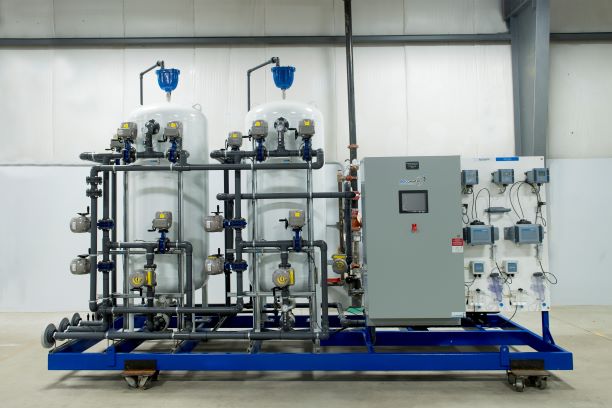 Media filtration is a water treatment process that uses granular material to remove impurities. This form of filtration can be tailored to remove biological matter such as bacteria, algae, protozoa and other pathogenic micro-organisms.
Delco Water uses automation and monitoring on filter columns to improve filter performance such as backwashing efficiencies, filter run lengths and optimizing different filter modes of operation. During this process, the automation levels can be customized to balance operator involvement and budget constraints.
At Delco Water we offer a wide variety of different types of media filtration that can be used as a standalone treatment or integrated to a larger treatment system. Filter media can be found in pressure vessels, water basins, and gravity filters. All the equipment is sized to adhere to design specifications and requested filtrate water quality.
Types of Media Filtration
Our media selection allows us to offer custom solutions based on client needs.