Containerized water treatment systems are an alternative way to house treatment systems when there are building space, expansion, or new build obstacles. Delco Water's containerized systems can be used for a variety of applications such as temporary or seasonal installations, or when portability is important. These solutions are ideal for industrial campsites, sites undergoing construction, remote locations, and budget conscious projects.
These compact, modular systems allow for better cost certainty on construction costs. Due to their modular nature, containerized systems can be added to existing infrastructure in any quantity depending on capacity requirements. Dependent on availability, the end user can get expedited start-up schedules when receiving a containerized system versus a larger scale new building project.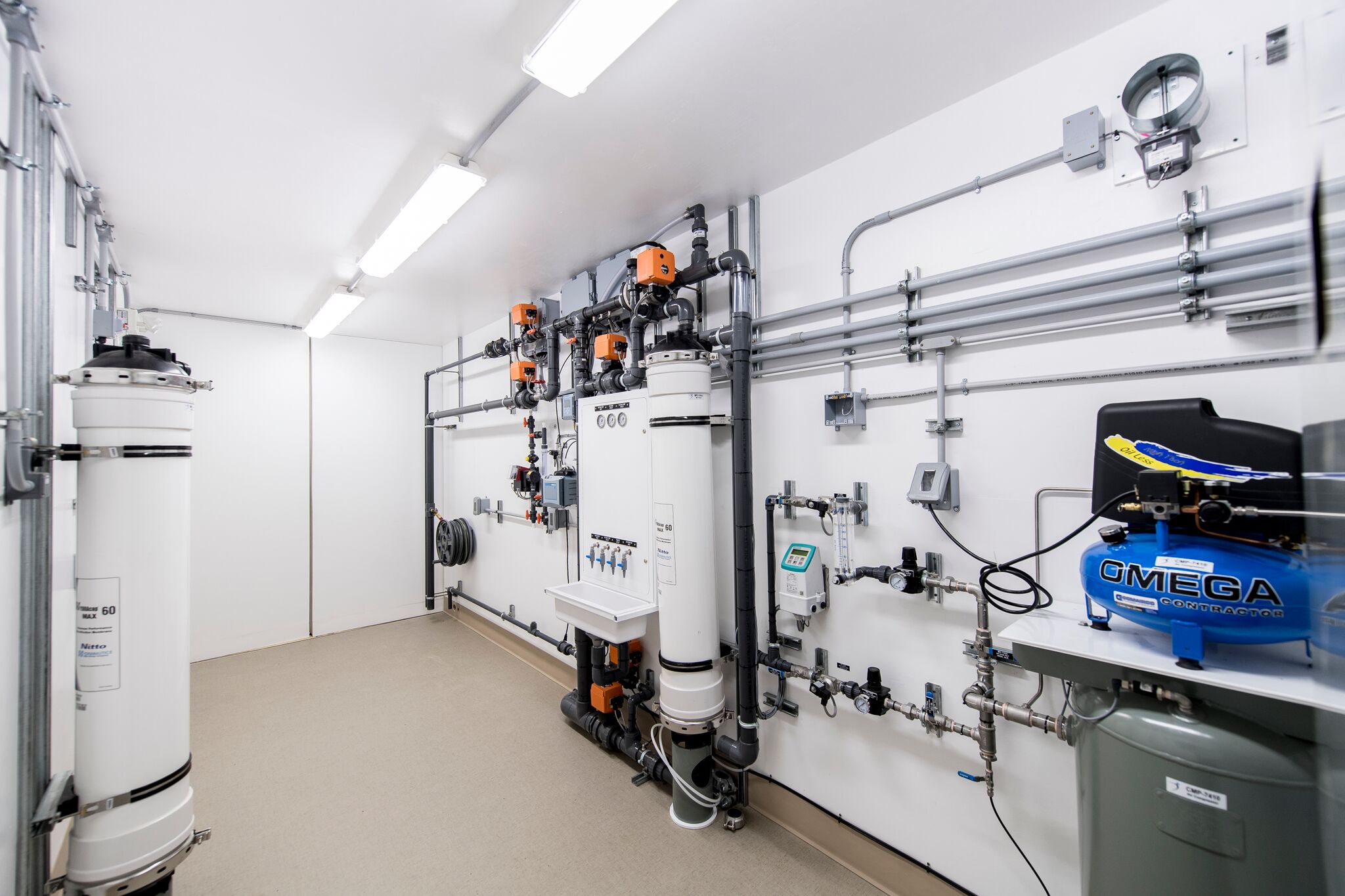 Containerized systems can be shipping containers or prefabricated buildings, and are available in a variety of treatment technologies and flow ranges. We believe our containerized systems should include the same customizable features our other projects offer, including a system tailored to the specific water quality, chemical, and hydraulic projections of the client. Each system includes operational and maintenance manuals for all equipment and are factory tested for design conformance and electrical configurations.
By providing a turn-key system with all internal plumbing and wiring complete prior to delivery, our containerized systems allow water treatment to be accessible, convenient, treatment delivery on shorter time frames, and with reduced site construction costs.